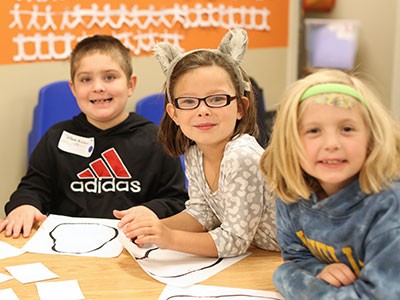 Kids
Our children's ministry is committed to discipling kids in their faith so that they love God, love each other, and love the world that Jesus, through his people, is working to restore. We provide a loving and fun community, where kids actively learn what it means to follow Christ.
I'm New
Interested in any of our kid's programs? Simply show up on a Sunday morning and our Welcome Team will guide you through check-in.
Registration Form
If you are just visiting, you do not have to fill out a registration form. However, when you are ready to include your child in our computer check-in system, we ask that you complete this registration form.
If you have any questions about our children's ministry, or would like to meet, please contact our Preschool Ministry Director (Deane Lafferty) or our Elementary Ministry Director (Jodi Byrne).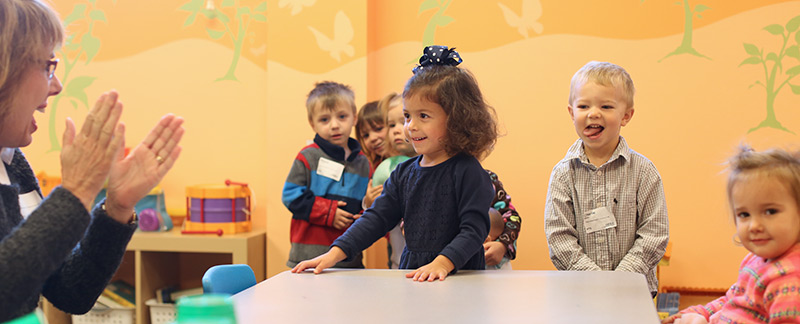 Greenhouse
We provide a warm, loving environment encouraging children to worship God and learn of His love through Bible stories, fun, and theme-related activities—all while experiencing the love and nurture of caring adults.
Infants learn to feel safe, secure, and loved, giving them great first impressions of God and his people.
Toddlers are encouraged to participate in simple activities that start them thinking about God and his love for them.
From age two to five, children have a weekly curriculum with worship, fun activities, crafts, Bible story time, and snack. (We serve goldfish crackers every week to accommodate children with allergies.)
Our goal is to teach children that God made them and loves them, and Jesus wants to be their forever friend. If you have any questions about the Greenhouse ministry or are interested in volunteering, please contact Deane Lafferty.
Click here for more resources.
Child Dedication
I'd you liked to learn more about child dedication at Willowdale Chapel.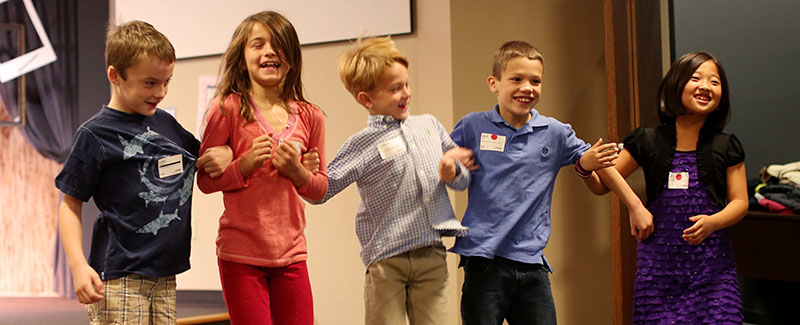 Clubhouse
Elementary students enjoy a fast-moving program that combines large group and small group program elements. In large group we worship and learn Bible stories that show us how to love, serve, and make wise choices. In small groups we make personal connections as we do activities, have discussions, and learn to pray. We provide opportunities for kids to serve local and global partners through their prayers, offerings, and an annual mission trip.
As kids get involved weekly, we encourage them to join a Discipleship Team which helps them to go deeper in the relationship with God, and to build leadership and ministry skills.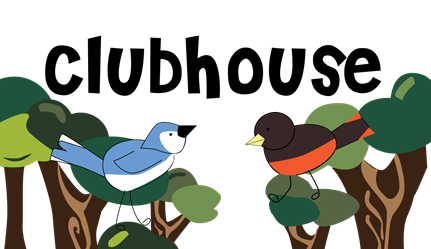 To learn more about Clubhouse, their weekly teachings and at-home activities, please visit our Facebook Page by clicking here.
To learn more about the Clubhouse ministry, contact Heather Hood (Jennersville) or Sherry Tierney (Kennett).
Special Needs
We believe every individual is precious to God and made for a purpose. That's why we seek to fully include individuals with special needs in our church family. Our goal is to include all children in their peer classroom, nurturing their faith, while also providing a Special Needs Room for those who need a break or their own space.
We use a buddy system for all kids with disabilities. To provide the best care we can, we encourage this process:
We meet with a parent to learn about your child's unique needs and develop a strategy to help him or her succeed.
We create a notebook for each child containing emergency contact information, specific challenges your child faces, and strategies for success.
We assign a small team (2-3 volunteers) who get to know your child and serve as a "buddy" each time you're at church. These buddies assist your child in class, help with activities, and give your child breaks if needed. Buddies write their own notes in the notebook, so everyone is up-to-date on challenges and successes!
Contact Deane Lafferty for more information.
---
First Friday for Moms
First Friday for Moms provides community and support for women raising children with special needs. Join us on the First Friday of the month (September–May) from 9:30-11:00 am as we discuss a variety of topics geared toward raising children with special needs.
For more information please contact Anne Isabella.
Click Here to Register for the next First Friday for Moms

Respite Night
We know that having a child with special needs is challenging for both parents and siblings. During Respite Night, trained workers take care of all your children while you enjoy an evening out. Respite Night usually occurs on the second Saturday of the month from 5:00–9:00 pm.
Our typical Respite Night includes:
Dinner
Age-graded groups so your child will be with peers
Gross motor games to get the kids moving and having fun
Fine motor crafts and sensory activities to celebrate the current season
Participatory music sessions
Time with a therapy dog
Movie and snack to end the evening
If you have questions or would like to participate, please email Deane Lafferty.
Volunteer For Respite Night
If you'd like to volunteer to help with Respite Night, please complete this form.