Students
The heart of Willowdale's student community is to create an environment where young people are challenged and motivated to love God and love others in tangible ways.

Middle School
We believe middle school is one of the most pivotal stages of life, when students take big strides personally, relationally, and spiritually.
Overtime
We meet every Sunday from 9:00am – 10:30am, at both campuses, for worship, biblical teaching, discussion groups, and assorted wackiness. Consistent involvement in Overtime is key to having a strong connection in our middle school ministry.
Small Groups
Throughout the school year, small groups meet during the week in homes for relational and spiritual growth. These groups provide a close-knit community of friends, who work together to reach others.
Fill out this form, for more information on Middle School Groups or contact Tori Hoff.
High School
Fusion
Fusion is our Sunday gathering. Kennett campus students meet at 10:45am, while the Jennersville campus students meet at 7:00pm. We eat, worship, learn, discuss, and have a ton of fun.
Small Groups
Fusion has guys and gals small groups meeting most days of the week from 7:30 – 9:00 p.m. in homes throughout our region. We would love to have our leaders help get your student connected. If you'd like more information, or a personal invite to join us at one of the small groups, please send a quick email to Johnny Johnston and he'll make the connections happen.
The Landing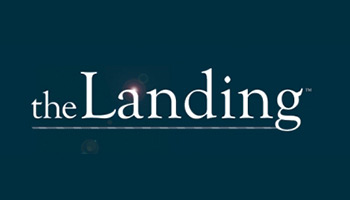 Mondays, 7:00pm – 9:00pm
The Landing is for students in 6th – 12th grade who are dealing with hurts, habits, or hang-ups that are holding them back from being the person God created them to be.
This is a safe place where students can be real and talk about whatever is on their heart, in confidence, with nothing being shared outside of their group.
LANDING SCHEDULE
6:45–7:00Connect
7:00–7:20Worship
7:30–8:00Teaching
8:00–8:30Open Share – This is a time when students split up by grade and gender to talk about their hurts, habits and hang-ups.
8:30–8:40Closing Thoughts
If you have any questions please contact Heather McMillan at hmcmillan@willowdalechapel.org