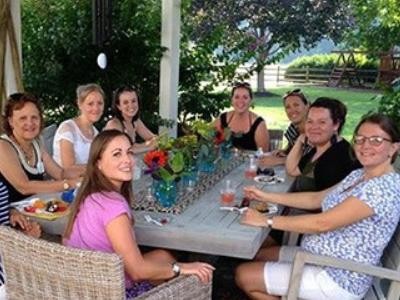 Women
Throughout the year, you can gather with other women to enjoy great teaching, discussions, relationship-building, small groups, and service opportunities. We invite you to participate in any of our women's groups, each of which will help you draw closer to God and to each other.
If you'd like help connecting with other women at Willowdale, click here to complete the  Willowdale Connections form and someone will contact you.

Women's Groups
Small groups are the backbone of our women's ministry. They are great places to ask questions, grow in your faith, and build connections with other women no matter your age or stage of life. Groups meet most days of the week and are available both on campus and off.
New Groups Starting in September!
Click here for more information.
Women's Teachings
Click here to access our Women's teachings.
MOPS and MOMSnext
MOPS
Mothers of Preschoolers is a thriving community of women seeking friendship and support. Whether you stay at home or work outside the home, whether you're a first-time mom or have several kids, MOPS is for you. We are young moms and young-at-heart moms!
MOMSnext
Having kids in school presents mothers with new challenges and issues, and for this reason we now offer MOMSnext—a ministry to mothers of school-aged kids.
MOPS and MOMSnext meets September through May. Moms enjoy food and conversation and receive teaching on topics relevant to motherhood and marriage.
Visit our MOPS site to learn more about MOPS, MOPPETS, and to get updated information about the year's schedule and events at both the Kennett and Jennersville campuses. For information about the Kennett Square MOPS and MOMSnext group, please contact Jennifer Eapen , or Cassie Yang for Kennett registration and scholarship information. For information about the Jennersville MOPS and MOMSnext groups, please contact Nora Ganow.
2017-2018 Online Registration Form: MOPS/MOMSnext/MOPPETS (Kennett)
2017-2018 Online Registration Form: MOPS/MOMSnext/MOPPETS (Jennersville)