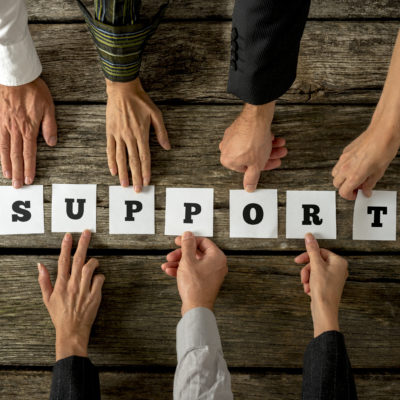 CARE Ministries
We all experience periods of pain in life: physical, emotional, relational and spiritual. But you don't need to go through these trials alone. Our Care Ministries provide friendship, support and pathways forward. There is always an outstretched hand to lift you up.
Recovery
Celebrate Recovery
Mondays, 7 p.m.
Celebrate Recovery helps people experience God's healing power through a Christ-centered 12-step program. We meet in the Worship Center at our Kennett Campus, beginning with music and teaching before moving into various safe men's and women's open-share groups.
Newcomer's Groups for all first-time attendees (Men's Group/Women's Group)
Chemical Dependency Groups (Men's Group/Women's Group)
Life Issues Groups (Men's Group/Women's Group)
Codependency Groups (Men's Group/Women's Group)
Recovery From Abuse Groups (Women's Group)
Sexual Integrity Groups (Men's Group)
Sexual and Emotional Integrity (Women's Group)
Anger and Control Groups (Men's Group)
Food Issues Groups (Women's Group)
We encourage you to stop by on any Monday night and see what we're all about, or contact us at cr@willowdalechapel.org.
Celebrate Recovery WILL:
Provide you a safe, confidential place to support you in whatever you're dealing with.
Provide you with a group of people who have gone through similar hurts, hangups or habits.
Provide you with the opportunity to find an accountability partner or sponsor.
Celebrate Recovery WILL NOT:
Attempt to offer professional clinical advice; our leaders are not counselors.
Allow its members to attempt to "fix" one another.
Judge anyone based on faith or lifestyle.
Celebration Place
Mondays, 7-9 p.m.
Bring your kids to Celebrate Recovery! Celebration Place is our "Pre-covery" program for newborns through fifth grade. This kid-friendly version of Celebrate Recovery is run by a paid, trained staff who help your kids grow and experience recovery principles in the same way you do. No preregistration necessary. Just bring the kids, and we'll take it from there. For more information, email celebrationplace@willowdalechapel.org.
Resources
The Twelve Steps and Their Biblical Comparisons
Eight Principles Based on the Beatitudes of the Bible
Open Share Small Group Guidelines
Serenity Prayer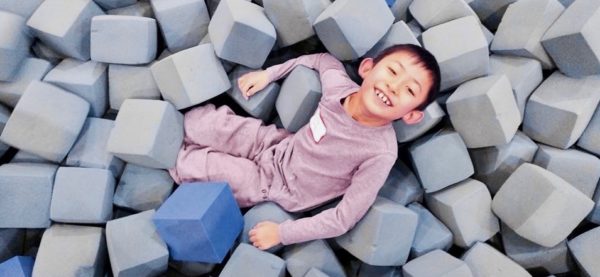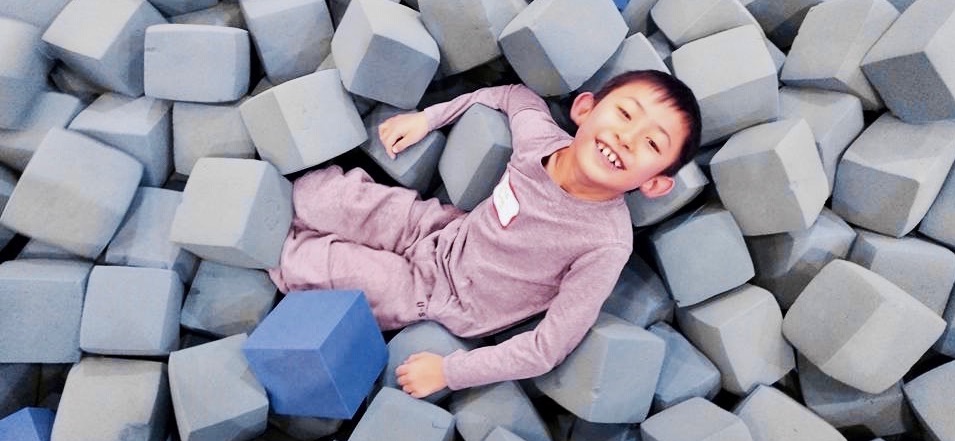 Special Needs
We believe every individual is precious to God and made for a purpose. That's why we seek to fully include individuals with special needs in our church family. Our goal is to include all children in their peer classroom, nurturing their faith, while also providing a Special Needs Room for those who need a break or their own space.
We use a buddy system for all kids with disabilities. To provide the best care we can, we encourage this process:
We meet with a parent to learn about your child's unique needs and develop a strategy to help him or her succeed.
We create a notebook for each child containing emergency contact information, specific challenges your child faces, and strategies for success.
We assign a small team (2-3 volunteers) who get to know your child and serve as a "buddy" each time you're at church. These buddies assist your child in class, help with activities, and give your child breaks if needed. Buddies write their own notes in the notebook, so everyone is up-to-date on challenges and successes!
Respite Night
We know that having a child with special needs is challenging for both parents and siblings. During Respite Night, trained workers take care of all your children while you enjoy an evening out. Respite Night usually occurs on the second Saturday of the month from 5:00–9:00 pm.
Our typical Respite Night includes:
Dinner
Age-graded groups so your child will be with peers
Gross motor games to get the kids moving and having fun
Fine motor crafts and sensory activities to celebrate the current season
Participatory music sessions
Time with a therapy dog
Movie and snack to end the evening
If you have questions or would like to participate, contact Deane Lafferty. If you'd like to volunteer to help with Respite Night, please complete this form.
First Friday for Moms
First Friday for Moms provides community and support for women raising children with special needs. Join us on the First Friday of the month (September-May) from 9:30 to 11 am as we discuss a variety of topics geared toward raising children with special needs.
For more information on First Friday for Moms, contact Anne Isabella.
To learn more about our programs for children with special needs, contact Deane Lafferty.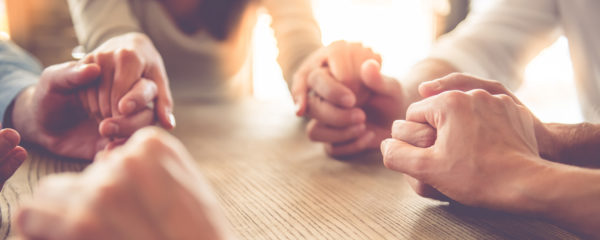 Grief
GriefShare
Starting a new series on February 16, 2018!
Tuesdays, 7-9 p.m., Kennett Campus
GriefShare is a small-group community whose members help each other journey from mourning to joy. The group covers a broad range of topics, including:
Is This Normal?
Challenges of Grief
The Journey of Grief (Part One)
The Journey of Grief (Part Two)
Grief and Your Relationships
Why?
Guilt and Anger
Complicating Factors
Stuck in Grief
Lessons of Grief (Part One)
Lessons of Grief (Part Two)
Heaven
What Do I Live For Now?
Each new session runs for 14 weeks, but you are welcome to begin GriefShare at any time. For more information, contact Denny Dunagan at ddunagan@verizon.net.
Counseling
There are seasons in life when we seek experts to help us process our brokenness and struggles. Our pastoral staff has established relationships with the following organizations and individuals that we recommend:
The PeaceMaker Center
Downingtown – 103 Garris Road
Kennett Square – 202 S. Willow Street
West Chester – 300 Lawrence Drive
610.269.2661
Tom Wolff Counseling Services
Bethlehem United Methodist Church
4 Westtown Road
Thornton, PA 19373
610.368.6408
Barbara W. Shaffer Ph.D. & Associates
455 Old Baltimore Pike
Chadds Ford, PA 19317
610.388.2233
Counseling Scholarships
Willowdale's Counseling Scholarship program provides financial assistance to those in need. Complete the application here.

Other CARE Ministries
Benevolence Team
We assist those in our church and wider community with meeting basic needs such as food, clothing, housing, medical treatment, funeral expenses and counseling.
If you find yourself in a hard season of life, let us come alongside and help. Please complete the Care Fund Request Form, and someone will contact you.
Meals Team
Every other night for up to two weeks, we provide meals for those who've experienced a new birth, surgery, hospitalization or other crisis. Please submit the Meals Request Form, and we will be in touch.
Prayer & Visitation
If you or someone you know is in need of prayer or a visit from one of our Care Team members, please contact Lisa Herion at lherion@willowdalechapel.org.