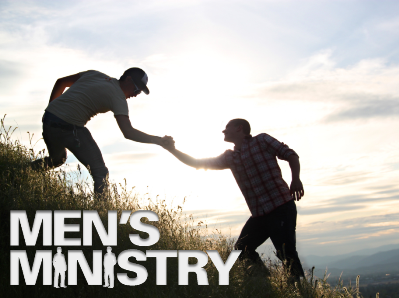 MEN
Our vision is to raise the bar for men so that they actively grow in their faith in Christ, transform and engage their community, lead and take initiative in both home and work life and identify and serve the needs of those around them.
We are always interested to hear your thoughts, please click here to take this quick pulse survey.
Our Goals
MEN GROWING
Encouraging and empowering discipleship through a group setting with the goal of each man growing spiritually and relationally.
CLICK HERE  for a list of Jennersville Men's Groups
CLICK HERE  for a list of Kennett Men's Groups
Ready to join one of our groups? CLICK HERE
MEN LEARNING
Demonstrate humility through an attitude towards learning. Men will be challenged in a large group setting to reflect upon the hardships like lust, pride, work, and striving that we as men all struggle with.
MEN SERVING
Fostering the practice of true leadership through service to those around us, including our community, church, family, friends and all others in need.
MEN CONNECTING
Advocating for men to gather regularly with the goal of connecting at a more intimate level and broadening our relationships.
MEN INVITING
Espousing a spirit of inclusion, especially towards men who are outside of the church. This initiative is desired to be one of natural enthusiasm for the Lord and our mission.
MEN HAVING FUN
Believing that followers of Christ should be joyful people to be around and that fun and fellowship are a vital part of our lives.
Our Team
Kennett Campus Leadership Team
John Kriza – Campus Point Leader
Steve Pebly
Dave Hall
Marty DiBeradinis
Tom Adomat
Kerry Lankenau
John Clatworthy
Jennersville Campus Leadership Team
Andy Puffenberger – Campus Point Leader
Joe Brendle
Tom Piacentino
Mark Isabella
Kennett Campus Discipleship Team
Paul Keenan
Vic DiPuis
Scott Walker
Ed Foley
Andy Crawford
Keith Smithyman
Dan Olenik
Butch Herhei
Justin Shipe
Stu Fornoff
Bob Campbell
Michael Taylor
Eric Smith
Paul Truax
Jim Codichini
Jennersville Campus Discipleship Team
Larry Redmond
Tony Davis
Jeruid Shoemaker
Jack McKenzie
Pete Pratt
Andy Auger