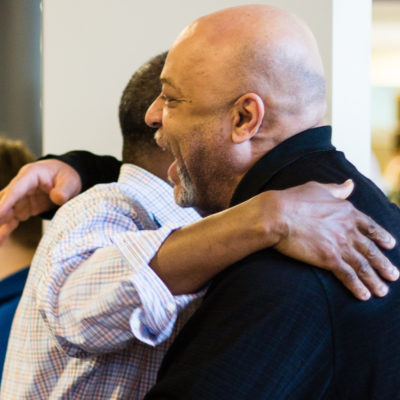 Seniors
Encore, our senior-adults ministry, offers friendship and service opportunities for those in retirement. Our senior years aren't meant for the sidelines—they're the time for an encore! Revitalize and enrich your life—and the lives of others—by making new friends and finding new ways to serve.
If you'd like more information about our senior-adults ministry and upcoming events, please contact Bob and Joan Campbell at jandbcampbell@gmail.com.
Coming up …
Friday, Jan. 19, 11:30 a.m.-2 p.m., Kennett Campus Cafe: Fireside chat with lunch (chicken noodle soup, salad, sandwiches, fruit and beverage).
Jan. 28-Feb. 4: Volunteer with Family Promise. Click HERE for details.
Friday, Feb. 9: Volunteer with Night to Shine. Click HERE for details.
Friday, March 23, noon-2 p.m., Kennett Campus Cafe: Brown-bag lunch with Pastor Jeff Hayes as speaker. Pastor Jeff is a part-time pastor in Maryland with a great message regarding his love for our Lord and Savior.
Friday, April 27, noon-2 p.m., Esh Farm, Nottingham: Farm-style lunch, $15 (details coming soon).