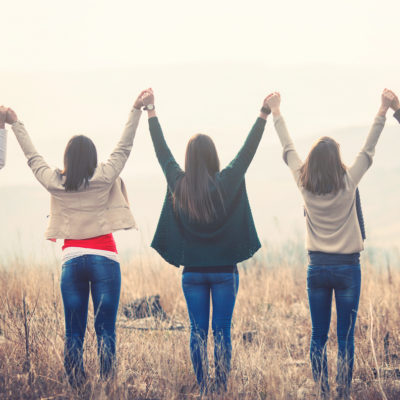 Women
Throughout the year, women gather to enjoy great teaching, discussions, relationship-building, small groups and service opportunities. We invite you to participate in any of our women's groups, each of which will help you draw closer to God and each other.
If you'd like help connecting with other women at Willowdale, click HERE to complete the Willowdale Connections form and someone will contact you.
Women's Blog
Women—we're all so different and yet share a desire to belong, feel alive and be understood. WillowdaleWomen provides a place where you can encounter togetherness—a place where joyful times can be celebrated, trials and sorrows laid bare, and everything in between experienced in shared community. Follow our blog to find encouragement, be refueled and leverage resources for a deeper, more enriched life in Christ.
Join the community!
willowdalewomen.com
@willowdalewomen on Facebook and Instagram
Women's Groups
Small groups are the backbone of our women's ministry. They're great places to ask questions, grow in your faith and build connections with other women no matter your age or stage of life. Our desire is to see every woman connected to God and to each other. We believe that the best spiritual growth occurs for women when they're connected in authentic relationships. So, come as you are, find a group, and get involved! Groups meet most days of the week during the school year and are available both on campus and off.
Click one of the links below for more information.
Women's Teachings
Click HERE to access our women's teachings.
MOPS and MOMSnext
MOPS
Mothers of Preschoolers is a thriving community of women seeking friendship and support. Whether you stay at home or work outside the home, whether you're a first-time mom or have several kids, MOPS is for you. We are young moms and young-at-heart moms!
MOMSnext
Having kids in school presents mothers with new challenges and issues. For this reason, we now offer MOMSnext—a ministry to mothers of school-aged kids.
MOPS and MOMSnext meets September through May. Moms enjoy food and conversation and receive teaching on topics relevant to motherhood and marriage.
Visit our MOPS site to learn more about MOPS, MOPPETS, and to get updated information about the year's schedule and events at both the Kennett and Jennersville campuses. For information about the Kennett Square MOPS and MOMSnext groups, please contact Becca Lazorick or Sarah Ely for registration and scholarship information. For information about the Jennersville MOPS and MOMSnext groups, please contact Megan Anderson or Michelle Hamilton.
2018-2019 registration is now open!
To register for our Jennersville MOPS and MOMSnext click here.
To register for our Kennett MOPS and MOMSnext click here.