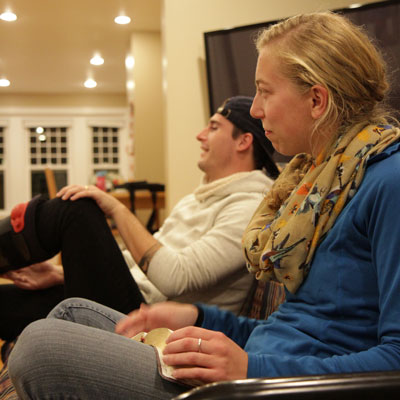 Young Adults
Our young adult ministry is designed for people in their 20's. Through small groups, social gatherings, and service projects, we connect with God, each other, and the world around us.
SMALL GROUPS
Small groups meet weekly to grow deeper relationally and spiritually. If you're not already plugged into a small group, we'd love for you to join us!
SERVICE PROJECTS
Today, more than in many times past, young adults seem to have an insatiable desire to do good in the world. We love that and are creating ways for all of us to scratch that itch! Whether it's bringing new life to a run-down park, helping rehab a home, or serving alongside a non-profit agency, we want to play an active role in redeeming our community.
A FEW WAYS YOU CAN SERVE
Join a ministry team. You'll find many of our young adults serving throughout the church in ministries such as: Greenhouse (pre-school), Clubhouse (elementary), Respite Night, middle school, high school, café team, welcome team and more.
If you're looking for a small group, have an idea for a service project or need help finding the right place to serve, click here.