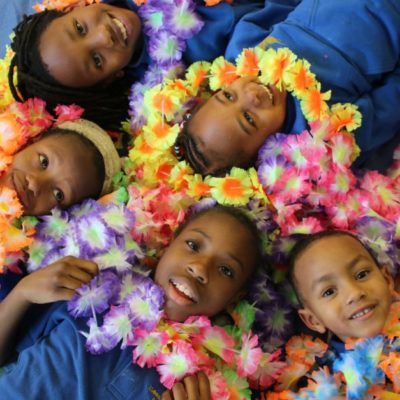 Local Outreach-old
The word mission comes from the Latin missio, which means sending. Sending is a constant and central theme in Scripture, and it's far more than a calling of the Church—it's an attribute of God Himself.
In John 20:21, Jesus says, "Peace be with you! As the Father has sent me, I am sending you." This is the call of the missional life. God has a mission of restoration, and He has sent us, His Church, to bind the brokenhearted, to proclaim freedom, to release from darkness, to proclaim the year of the Lord, to comfort all who mourn and to turn chaos into beauty.
Proximity and presence matter. The work of the Church is not confined within its own walls; we serve those within the community. We carry the gospel DNA everywhere by serving those in our neighborhoods, workplaces and more. While we do this, we pay special attention to the impoverished, the hurting and the victims of injustice. Like Jesus, we move fully into our community—not just as residents, but as restorers.
Local Partners
We don't love our community from a distance. We move close, just as Jesus did. Willowdale partners with local nonprofit organizations in the Kennett Square and Jennersville areas to help spread God's mission. Click on the names for more information.
Camp at Old Mill (CCGM): Camp at Old Mill is now owned and operated by County Corrections Gospel Mission, with the main purpose of reaching inner-city at-risk youth with the Gospel of Jesus Christ. Working with churches and organizations, Old Mill staff and facilities are dedicated to bringing youth into a relationship with Christ through summer camping programs, kid's clubs and other year-round activities.
Fellowship of Christian Athletes (Avon Grove): It's goal is to see the world impacted for Jesus Christ through the influence of coaches and athletes.
GAiN: Global Aid Network is a multi-national network of ministries demonstrating the love of God through word and deed, serving hurting and needy people around the world through relief and development projects.
The Garage (Kennett Square and West Grove): Its mission is to empower youth to reach their potential academically, socially and spiritually.
Good Neighbors: Good Neighbors provides home repairs and financial guidance to homeowners who lack the physical or financial means to make necessary home repairs. For over 20 years, with support from generous donors and local volunteers, Good Neighbors has helped hundreds of families in southern Chester County. In so doing, they restore hope and dignity to our neighbors and neighborhoods.
PeaceMaker Center: The mission of The Peacemaker Center is to help people find peace with God, themselves and others. They provide clinical counseling, marriage and family therapy and social work to anyone in need of our services. Trained professionals provide excellence in clinical care within the framework of God's truth and guidance. They see couples, families and individuals of all ages for a variety of relationship and mental health issues. Their board and partners help raise funds to subsidize services for those who cannot otherwise afford care.
Spanish Health: The mission of the Spanish Health Ministry is to develop a relationship with and respond to the physical needs of Spanish-speaking, high-risk pregnant women, as well as families of disabled or medically fragile babies and children who live in the Southern Chester County area.
UrbanPromise (Wilmington): The mission of UrbanPromise Wilmington is to equip children and young adults through Christ with the skills necessary for academic achievement, life management, personal growth and servant leadership.
YoungLife (Unionville): YoungLife doesn't start with a program—it starts with adults concerned enough about kids to go to them on their turf and in their culture, building bridges of authentic friendship.
YoungMoms: YoungMoms provides academic, vocational, relational and parenting support to a diverse group of teenage mothers navigating the tough challenges of adolescence and motherhood.