Good Stories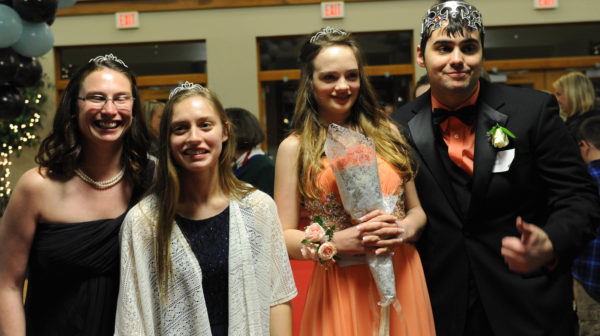 Night to Shine 2017: A Rousing Success

For the second straight year, Willowdale Chapel hosted an unforgettable Night to Shine. It took over 400 volunteers to make the evening come together. From the traffic, registration and salon teams, to the food servers, limo drivers and paparazzi, to the activity and karaoke teams, everyone pitched in to make Feb. 10 a truly special evening for the more than 200 prom guests. Here's what some this year's participants had to say:
"I am so grateful to you and your church and all the numerous volunteers—and, of course, Tim Tebow—who made Night to Shine such a wonderful event for my daughter. When I saw a picture of her singing karaoke with such a smile on her face, it brought tears to my eyes. Priceless! OK … now I'm crying again." —Susan Hancock
"Night to Shine brought such a mixed diversity of humans together for a night of love and caring. Everyone was treated with utmost respect and love. It truly was a magical night." —Sue Temple
"Wow, what a night! We didn't think our son was going to make it— he wasn't having a very good week. But, all of a sudden, he wanted to put on his new suit, and off he went. He had a blast. I haven't seen a smile like that on his face in a very long time." —Bob Wiederwax
"I just wanted to thank you and all the other volunteers for the fantastic event you and your church put on for a great group of young and old adults in our community and the surrounding area. It's very hard to put into words how much this meant to many of them—and to the parents, siblings and caretakers of these kids. Please know that your efforts were appreciated more than you will ever know. God bless." —Denise Waters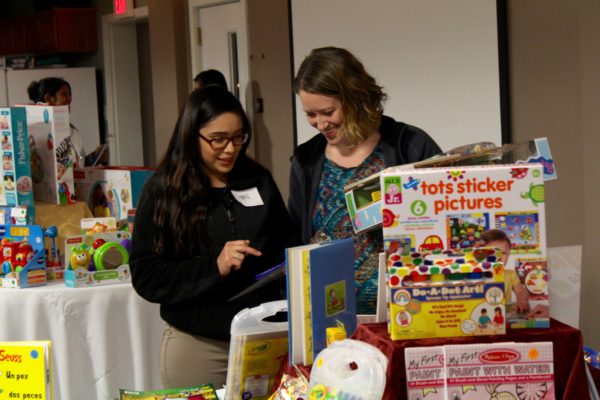 A Better Christmas for Young Moms

Young mothers from throughout the region gathered for the YoungMoms Christmas Shopping event at Willowdale's Kennett Square campus on Dec. 2. Choosing from a wide selection of donated items, the 45 women used the YoungMom Bucks they'd accumulated throughout year by reaching goals and attending meetings and activities to purchase gifts for their families. "We love this event because it allows the girls the dignity to use the Bucks they've earned to provide a special Christmas for their children," says YoungMoms Director Linda Mercner.
Women can also donate Bucks to other young moms. "One of the most lovely moments was when one of our older young moms donated Bucks to a very new young mom whom she'd only met that evening. She then helped her select gifts," Mercner says. "Many thanks to our Willowdale family for their generosity in making this event possible—and to the over 30 volunteers who helped make this evening so successful."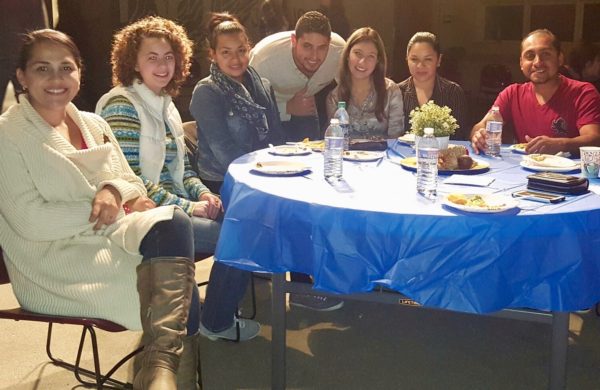 A Universal Language

Community Engagement Pastor Gustavo Castaneda says you don't have to speak Spanish to get a lot out of Willowdale Chapel's new Spanglish gatherings. And if the success of the first two installments is any indication, the language barrier can be easily overcome with an open mind and faith in God's love.
Gustavo describes the outreach effort as an opportunity for Willowdale to "communicate the kind of church we are—loving God, loving others and loving the world." Held Fridays at Willowdale's Kennett Square campus from 7 to 8:30 p.m., Spanglish meetings feature a potluck meal, worship, and teaching in Spanish and English. "Everyone can join us," says Gustavo. "It's a family-friendly environment. We have Tex Mex, Puerto Rican, Venezuelan and Colombian food. After 30 minutes, we sing a few songs in Spanish and English. It's really nice to sing to the Lord in different languages—He understands."
The singing is followed by a teaching in Spanish and English, and then a closing prayer. "We look to tear down the walls that separate and come together as familia," says Pastor Jim Conkle, WC Director of Local Outreach. "At the end of the day, I suppose you could say it's about understanding the other, all while realizing that, in the kingdom of God, there really is no such thing as 'the other.'"
For updated information on upcoming Spanglish events, visit Willowdale's Facebook page: https://www.facebook.com/willowdalechapel/.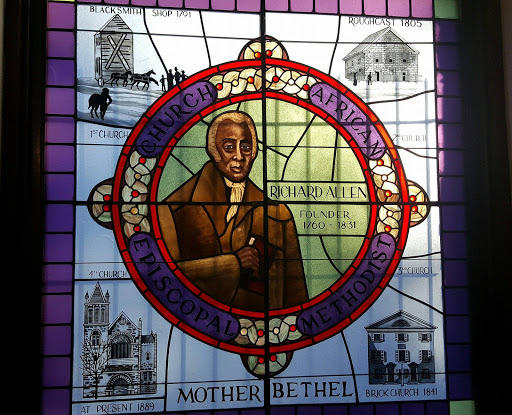 African-American History 101
On November 12, 2016, members of Willowdale Chapel joined WC community engagement coordinator Larry Redmond, senior pastor Greg Lafferty and other church leaders to learn more about the history of African Americans in our area. "It was a safe environment to listen, talk and ask questions about things that they may not have been aware of," says Redmond.
Stops on the tour included Lincoln University, the first degree-granting historically black university in our nation; Kennett Square's Bethel A.M.E. Church, where the Kennett Underground Railroad Association's Michele Sullivan offered some historical insight; and Mother Bethel A.M.E. Church in Philadelphia, one of America's first African-American congregations. The group ended its day on a delicious culinary note, with soul food at Warmdaddy's Restaurant in Center City. "It opened my eyes to important parts of our community that I've overlooked for years," says Kerry Lankenau, one of more than 30 WC members who participated. "It's pretty convicting when we have a college—rich in history—in our own backyards, and the students there feel alone and isolated from the rest of us."
"There were many intense faces and some serious conversation," Redmond adds. "We definitely want to do it again—strike while the iron's hot."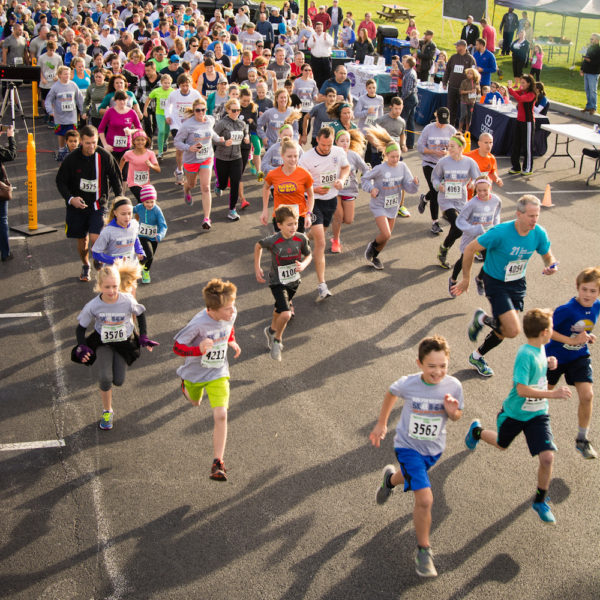 Run for Recovery 5K: A Reason to Celebrate
The inaugural Run for Recovery 5K was held November 6, 2016, at Willowdale Chapel's Kennett Square campus. And by all accounts, it was an unqualified success. A beautiful fall afternoon provided the perfect backdrop as more than 10 recovery-movement partners and some 20 sponsors came together to support over 300 participants. "We had stickers where participants could write in the people they shared the day with, acknowledging those who've lost their battles or those who are still fighting hard for sobriety," says Kim Holt, a race organizer.
A large chalkboard echoed the event's tagline: Step by Step Together. It was a place for people to answer the question, "What's your next step?" The varied responses included "Practice gratitude" and "Keep showing up."
"Running is a tremendous metaphor for recovery," says Marc Lucenius, WC pastor and the coordinator of its Celebrate Recovery group. "Both require forming supportive relationships and making the right lifestyle choices."
This past February, in response to the WC Local Outreach Grant Project, a group of Celebrate Recovery members established a nonprofit organization to host the Run for Recovery 5K. "It was a day full of meaning and connection and victory," says Holt. "We're looking forward to making it an annual event."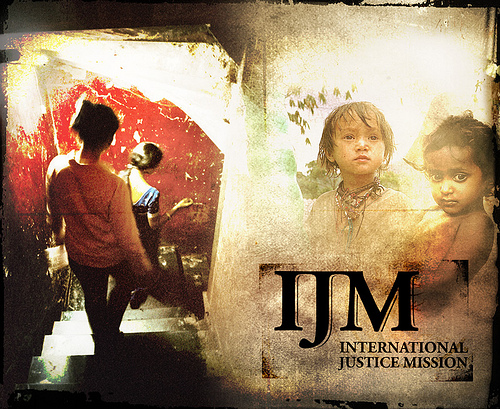 Washing Cars to End Slavery
Next Generation Pastor Johnny Johnston issued a call, and enterprising teens responded in impressive fashion.
At an October 2016 Fusion event dubbed Freedom Sunday, Johnny challenged students to think of ways they could further the cause of one of our global partners, International Justice Mission, to end slavery around the world. A small group conceived an elaborate fundraiser involving music, a lemonade stand and a car wash. With God steering them, they powered forward to bring the idea to life.
Led by two of our seniors, Emily Sauer and Lydia Pebly, the initiative was held at both campuses on October 23. "There were 50-plus students and several adults, as well," says Lydia. "The best part of the day was getting lost in the act of service. I wasn't stressed about how the success of the car wash would reflect on me. I was thanking and worshiping God instead."
In the end, more than 100 cars drove off with clean windows and tires, and event organizers came away with over $4,000 in donations for IJM to continue its Christ-centered calling to protect the poor from violence in the developing world.